Meet Combatant Gentlemen
#DressSmarter
We thought it would be the perfect time to introduce Combatant Gentlemen in case you need a last minute outfit or two for all of those holiday parties. This company is based in Southern California, but makes sure men look "smart" all over the place!
Meet Imran, COO of Combatant Gentlemen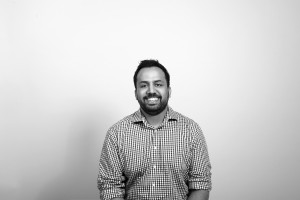 We had the privilege to ask Imran a few questions about being an executive of a menswear fashion company. Here's a quick glimpse into his life as a COO of a startup.
1. What is your morning ritual?
My 15 month-old daughter Safia has made every morning different from the last! My wife and I are usually up by 7am, and we're running after Safia and our dog Jack London (shoutout to Oakland) for the next couple of hours, but I make sure I have enough time for some hand-whipped coffee – a recipe passed down from my mom.
We're lucky in that we get to roll in to the office around 10am, otherwise God knows how we'd get everything done before work.
2. If you had to wear any LA Lakers jersey, whose would it be?
I'm rocking the 8 and 24 until the day I d-i-e. I have been in absolute awe of how  incredibly talented and hard-working Kobe has been his entire career – I know, I know, the stats show he's regressing, blah blah blah – but the fact that he has won five rings (count 'em, Lebron fans) seals the deal.
3. What does your typical day look like when you are in Southern California?
Being in SoCal has certainly been a blessing – while I miss the buzz of San Francisco, there is something very awesome about having consistently sunny days and not hearing 79 people tell me about how their app is about to disrupt everything I know and hold so dear.
Being in the world of fast-moving fashion means my days are filled with Combat Gent – I've heard there's a thing called a beach nearby, and am told that it is nice – maybe I will visit one day…
4. How much travel do you do per year, business and pleasure?
As we are scaling, I find myself traveling more and more – it's been tough to find time to travel for pleasure, but it's something my wife and I are planning to do sometime next year. I'm typically out of the office for business 5-10 days out of the month – you can find me in Beverly Hills, New York City, San Francisco, or Vegas (for work, I swear).
5. Why did you join Combatant Gentlemen? and how did the launch process go?
Joining CG was a no-brainer. Vishaal (Founder, CEO, and Creative Director) and I have known each other for over 10 years, dating back to college, when we were co-captains of an Indian dance team (ladies please, not all at once).
There's something about B2C that speaks to me – although I'm a finance guy by trade, I love having the opportunity to flex my creative muscles. There's no better place to do that than in fashion, especially when your customer base is primarily the millennial male.
6. In your wildest dreams, where do you see CG in 3 years?
We're working on our second brand right now (stay tuned), and it would be awesome to see the same lift there as we have seen with CG. It's amazing to see how far we've come in such short time. Everyday we're getting people telling us how the brand has elevated their style and their confidence – these are the things we live for.
I want it to get to the point where I have to ride in the back seat of a suburban with heavily tinted windows, while wearing shades and a baseball cap really low so you can't see my face, just so I can get to my local Burger King in peace. Oh God I think I just said I want to be a celebrity.
7. What is your biggest headache of being a COO? Biggest reward?
Surprisingly, there aren't any headaches as a COO. For a position that is meant to provide structure and process to the rest of the company, I work well without a calendar. Fashion and CPG moves so quickly, I need the flexibility of an open calendar to do my best work. I tend to have an itch to move faster and to do more, but understanding the capacities of your team is very important – I'm learning to plan out projects, rather than barfing every idea I have ever had onto someone's table and telling them I want this done yesterday. One of my biggest personal challenges, and ultimately the biggest reward, has been learning how to rely on my co-workers. I am incredibly proud and honored to work with this group – it forces me to push my own limits.
8. If you could tell an aspiring entrepreneur one piece of advice, what would it be?
Passion. Passion can't only exist when you're trying to raise your first round. It has to burn brighter, day after day, because problems get harder, day after day. When things go sideways (hint: they always do), are you as committed as you were when you first started? You will learn a lot about yourself as you embark on this journey of entrepreneurship – if something doesn't resonate in your bones about what you're doing, step back and figure out what does.
9. What is your favorite CG suit, shirt and tie?
I'm a huge fan of our Navy Plaid Double-Breasted suit from our F/W 15 line. It's versatile enough to double as a power suit and as an upscale formal item. Plus it allows me to shame-eat and not have my stomach stick out as a result of my terrible life choices.  
10. If there was a movie about your life, who would play you and why?
Will Ferrell! He has such an nonchalant aura about him on screen. Funny enough, in my high school Calculus class our teacher pointed to me and said that Will sat at my very desk. I like to think we're twins, and I've been trying to reach out to his agent ever since.
Make sure to check out Combatant Gentlemen and dress smart for any occasion.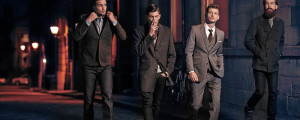 ---
Stay Connected with us on Social Media